Management
Remote
Regional Finance Director EMEA (Home-Office)
Leipzig, Erfurt, Magdeburg, Berlin, Frankfurt am Main, Stuttgart, Poing, München, Heilbronn, München, and Köln

Please apply here on "OFFICEhanse.de" with the "Apply Now" link/button at the top right.

Why SoftwareONE?
About SoftwareONE:
We are a leading global provider of end-to-end software and cloud technology solutions, headquartered in Switzerland. Our 8,700 employees support our approximately 65,000 customers in their digital transformation. This includes to help with the design and implementation of the whole technological strategy, being a trustful partner by purchasing the optimal software and cloud solution and managing and optimising the software inventory.
Every company that provides such a high level of service to its customers, needs to have solid structures itself. That's why we are constantly looking for new talents to join our internal teams.
Find a new opportunity for yourself as soon as possible in our Global Finance Department:
Regional Finance Director - EMEA
fulltime | anywhere in Europe
The role
As the Regional Finance Leader in EMEA, you will be responsible for partnering with the Regional Leadership Team to strategize and drive business results based on financial outcomes, market analysis and customer adoption.
You will be accountable for all areas of finance (budgeting, forecasting, analysis, modeling), accounting (reporting of results), tax and financial operations (AR, AP, Cash, Collections) of the EMEA operations. This includes responsibility for the entire control environment, leading external audits, and managing the tax compliance function of the region.
The Role
Transform the typical finance function into a strategic and operational partner for the EMEA leadership with a focus on an analytical approach to business trends and growth drivers.
Continue transition of transactional work to the shared service center.
Be a hands-on leader for the finance function. Drive change from an analytical and systematic standpoint.
Manage the business through insightful planning, forecasting, reporting, analysis and guiding the business. Be a business partner to the EMEA Regional Leadership Team.
Lead the finance organization, develop, and implement an efficient and effective finance structure, select, guide, and develop the team members.
Assure compliance with corporate governance, internal controls, and local laws.
Assume responsibility for all accounting activities such as cash management, cash collection, net working capital, preparation of management and financial statements and reporting.
Supervise monthly closing process in compliance with IFRS accounting standards, with the highest quality and on-time standards. Manage the year-end and interim IFRS audit with the independent auditors.
Promote and ensure operational excellence such as cost management, KPI and scorecard-driven performance management, standardization & automation as well as data management. Drives accountability across the organization by analyzing and measuring performance against operating plans and KPIs and communicating results to senior leadership.
Drive strategic initiatives (incl. M&A financial diligence) through a combination of business partnering, analytical insight, and project management.
What we need to see from you
More than 5 years' experience in Finance Leadership role in a large multi-national company. Preferred experience with leading a big region, including multiple countries, for example the EMEA region. 10+ total years of experience.
Consumer's or technology or software service centric oriented company experience valued. Most importantly in a high-growth environment, fast pace with growth/continued transformation agenda.
Finance leadership, proven track record influencing and leading people and interacting with senior level management.
A data-oriented individual with the ability to analyze market dynamics and develop strategic/tactical plans. Intuitive understanding of the concept of managing for value.
Proven background in being able to transform a business into a services-led powerhouse through expanded market share and increased profitability.
Strong collaboration and teamwork skills with effective relationship building and influence.
Role models servant leadership with low ego and team first mentality.
Strong process orientation; well-structured and well organized with strong project management skills.
Attention to details, analytical mindset, high degree of organization and time management, ability to manage multiple priorities, and display of problem-solving skills.
Educational background ideally combines business and specifically finance. Graduate degree from a reputable business school with a major in corporate finance, accounting, or management information systems (required); an MBA and/or additional finance qualifications are helpful.
#LI-NW1
Job Function
Finance
Finance, Englisch, Strategie, Partner, Management, Designer, Manager, HR-Manager, OFFICEhanse.de, Empfehlungsbund
Open to applicants from the following countries for full remote employment:
Germany
Brief profile of SoftwareONE Deutschland GmbH
SoftwareONE mit Sitz in der Schweiz ist ein führender globaler Anbieter von End-to-End Software- und Cloud-Technologielösungen. Mit Kompetenzen entlang der gesamten Wertschöpfungskette ermöglichen wir es unseren Kunden, ihre kommerziellen, technologischen und digitalen Strategien ganzheitlich zu entwickeln und umzusetzen. Wir unterstützen bei der Modernisierung von Anwendungen und der Migration geschäftskritischer Workloads in Public Clouds und verwalten und optimieren gleichzeitig die zugehörigen Software- und Cloud-Bestände sowie deren Lizenzierung. Unsere Angebote sind über die eigenentwickelte digitale Plattform PyraCloud verbunden, die Kunden datenbasierte Informationen zur Verfügung stellt.
Mit rund 8'300 Mitarbeitenden und Vertriebs- und Dienstleistungskapazitäten in 90 Ländern bieten wir rund 65'000 Geschäftskunden Software- und Cloud-Lösungen von mehr als 7'500 Herstellern. Die Aktien von SoftwareONE (SWON) sind an der SIX Swiss Exchange notiert.
Unsere Mitarbeiter:innen sind unser größtes Kapital!
Deshalb unterstützen wir unsere Kolleg:innen, investieren in ihre Weiterbildung und fördern ihre professionelle Entwicklung. Work-Life-Harmony ist für uns ein zentrales Thema –wir streben nach einer optimalen Verknüpfung beider.
Unsere Core Values bilden unsere DNA - daher sollte sich jede/r Mitarbeiter:in auch mit diesen identifizieren können. Mitarbeiter:in der SoftwareONE sind bereit, die Extrameile zu gehen und unsere Zukunft intelligent und engagiert mitzugestalten. Denn wir stehen nie still auf der Suche nach den besten Lösungen und innovativsten Dienstleistungen. Wir konzentrieren uns jetzt und in Zukunft auf ein gemeinsames Ziel: Wir machen für unsere Kunden den Unterschied!
Und wir wachsen stetig. Daher freuen uns über neue Kolleg:innen in u.a. folgenden Bereichen: IT (Cloud, Engineering, Softwareentwicklung, Product Mangement, Agile Coaching...), Finance, Marketing, HR, Legal und Sales.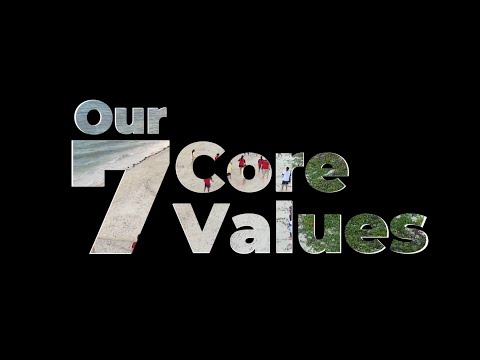 Publication date: 15-09-2022